Consultative Coaching
Coaching is a synthesis of psychology, business, philosophy, spirituality, finance, marketing and emotional intelligence that gives people a new sense of their own power to create the results they want, regardless of circumstances or current conditions. It's a partnership, a one-to-one relationship that provides support and encouragement.
Have you ever considered what would be truly possible for you if there was someone in your corner who always believed in you, was infinitely patient, yet had the courage to push when needed; someone helping you tap into the special skills and natural talents that many of us never had the good fortune of discovering, much less leveraging? That's what a coach does. And that's what Common Boundaries' Consultative Coaching services can do for you.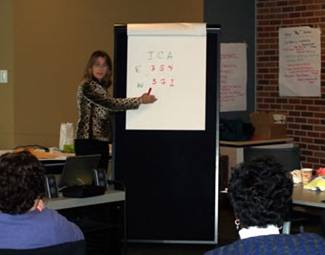 Most of us have been too busy surviving and following the rules to fully develop ourselves and make the most out of what we've got.
Now, with Common Boundaries' Consultative Coaching, you can get objective, confidential support from an expert resource—a career strategist, thought partner, idea generator, mentor, and motivator who helps you achieve results faster and more easily than you would on your own.
With a coach, you work on practical matters such as:
Having more balance in your life.
Starting a business.
Improving and building better relationships.
Raising your self-confidence.
Realizing goals.
Getting a raise.
Landing more clients.
Developing a business or personal marketing/vision strategy.
Reducing stress in all forms.
Having more fun!
Call Common Boundaries today and begin getting the results you want—in your career and in your personal life. We coach both individuals and teams.
"Each session is so powerful. I take notes and review what we've discussed in between sessions. The questions you ask me and the insight I've gained has truly been transformative for me. I decided to stay in my job and within a few months of coaching found myself a more valued position. I had job satisfaction and the confidence that I could take care of any new problems should they arise."
—H. Flamholtz, Wachovia